Posts for: November, 2015
By Jean Lafayette, D.D.S.
November 28, 2015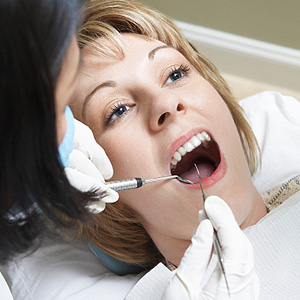 When you're going through hard economic times, the natural thing to do is cut areas of spending you believe you can do without. Unfortunately, many people include regular dental care in this low-priority category.
But even if your finances have become strained you should still try to maintain your dental care if at all possible. Saving a few dollars now could cost you a lot more in the long run.
Of course, this may mean focusing on just the basics for a while and prioritize your treatment options with a strong emphasis on preventive care. To put together a plan you should first undergo a thorough dental exam to learn your mouth's current level of health, as well as take a look at your dietary practices, family history and hygiene practices to gauge your risk for tooth decay or periodontal (gum) disease.
From there, it's a good idea to make changes in habits and lifestyle that will improve your teeth and gums' long-term health, a prudent thing to do financially as well. Eat a nutritious diet high in fresh fruits, vegetables and dairy products and low in added sugar. Practice daily brushing and flossing to remove bacterial plaque from tooth surfaces, a primary cause of dental disease. And, keep to a schedule of regular dental office cleanings and checkups to remove any deep-seated plaque and identify developing dental disease before it becomes too serious.
Even when we find problems, there are usually treatment options within most people's financial ability, like newer, less-expensive tooth filling materials that are both attractive and longer lasting than older types.  At the very least you may benefit from temporary measures that postpone a permanent restoration until you're in a better position financially to handle it.
And, don't hesitate to ask us for help in working out a care strategy that fits your current finances and insurance coverage. By creating these long-term goals, we can help you get the most out of your financial resources now that can save money — and provide you better oral health — in the future.
If you would like more information on managing dental care, please contact us or schedule an appointment for a consultation. You can also learn more about this topic by reading the Dear Doctor magazine article "Cost-Saving Treatment Alternatives."
By Jean Lafayette, D.D.S.
November 13, 2015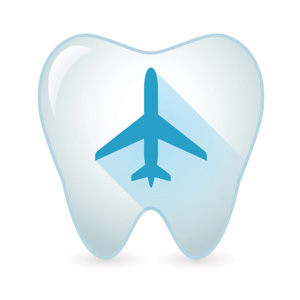 Each year, over a million Americans venture abroad for healthcare, with roughly half for dental treatment. Cost is the main reason — "medical tourists" believe they can save substantially on treatment, even with travel.
But before undertaking such a venture for dental work, there are some things you should take into consideration. For one, although quality care exists all over the world, you'll also find different standards of care. In the United States, for example, not only must dental providers graduate from accredited schools, they must also pass state examinations before they can practice (specialists even more). In some parts of the world, educational standards aren't as difficult to attain. You may also find differing standards for infection control, drug applications or appliances: for example, you may find a lower quality in implant or crown materials or craftsmanship than you might expect in the U.S.
Communication can also be an obstacle. Language barriers make it more difficult to understand what to expect before, during and after a procedure, or to have your questions answered. It may also hinder your provider from fully accessing your medical and dental history, which could have an impact on your treatment and outcome. Limited communication also increases misunderstanding about services offered, charges and treatment expectations.
Finally, many dental procedures have multiple phases to them, some of which normally span several months and visits. Many who go abroad for more complex procedures may try to have them performed in a much shorter time frame. Doing so, however, could prove disappointing both in the quality of the final outcome and your own well-being under such an arduous schedule. Even if your dental work is performed in an exotic locale, recovering from extensive procedures where you must rest and refrain from strenuous activity is best performed in the comfort of your own home.
It's important to get the facts before traveling to a foreign country for any medical or dental treatment, especially about a region's accreditation and care standards, as well as what you can expect in terms of amenities and culture during your stay. One good source is the U.S. Center for Disease Control's web page for medical tourism (http://goo.gl/75iWBk).
Going abroad for dental care is a big decision — be sure you're prepared.
If you would like more information on dental treatment abroad, please contact us or schedule an appointment for a consultation. You can also learn more about this topic by reading the Dear Doctor magazine article "Dental & Medical Tourism: It's No Vacation."