Posts for: January, 2013
By Jean Lafayette, D.D.S.
January 15, 2013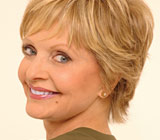 Life lessons are learned in the most surprising places. This is no different for celebrities. Take, for example, Florence Henderson, an actress, singer, philanthropist, author and star of the hit television series, The Brady Bunch. As she told Dear Doctor magazine, her experience with having four impacted wisdom teeth removed — at the same time — "...only made me more aware of how important dental care is." She continued, "This is why I have always gone every six months for a check up."
Another important lesson we want to share is the fact that even if your impacted third molars (wisdom teeth) are not bothering you or causing any pain, you may still need to have them removed.
Why? Having a tooth submerged below the gum, pressing on the roots of other teeth is problematic; the tooth should be removed so that you can avoid major dental problems before they occur. For example, it is not uncommon for us to find an impacted third molar pressing against the roots of the adjacent second molar. Furthermore, because the enamel crown of this impacted tooth is trapped below the gum, we sometimes find an infection, gum disease or even cyst formation occurring.
Often, the best time to remove a wisdom tooth is when it is not causing any problems. This is because a painful wisdom tooth or pain in the area of the wisdom tooth may be a sign that significant damage has occurred or is occurring. It is also better to remove wisdom teeth when you are young, as young healthy people with no prior infections at the site provide the best opportunity for us to remove the tooth with no complications.
To learn more about impacted wisdom teeth, continue reading the Dear Doctor magazine article "Removing Wisdom Teeth." Or if you suspect or already know that you have an impacted wisdom tooth, contact us today to schedule an appointment so that we can conduct a thorough examination that includes x-rays. During this private consultation, we will also address any questions you have as well as your treatment options. And if you want to read the entire article on Florence Henderson, continue reading "Florence Henderson."
By Jean Lafayette, D.D.S.
January 05, 2013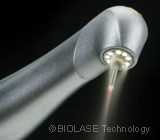 For many people, when they hear the term "laser," they immediately envision a futuristic science fiction movie. However, did you know that lasers have been used in the medical industry for years? Furthermore, this revolutionary technology is now beginning to do the same within the field of dentistry.
Lasers get their name from "Light Amplification by Stimulated Emission of Radiation" and are literally beams of light that have a single wavelength. Unlike traditional white light or daylight that is a continuum of light with many wavelengths corresponding to the visible spectrum or rainbow, a laser light beam is just a single color.
Dental laser usage typically falls into three categories: disease diagnosis; soft tissue procedures of the gums, lips, and tongue; and hard tissue procedures of the bone or tooth enamel and dentin. For example, common uses include diagnosing cavities, treating disease, and removing both diseased gum tissues and tooth structure, as in decay. They were first used in dentistry for soft tissue surgery such as gum line reshaping procedures and tissue testing (biopsies). In 1997, dentists started using them for removing decay and preparing the tooth enamel and dentin in preparation for fillings. More recently, dentists are using lasers to help detect and diagnose dental disease, as they are especially helpful in identifying dysplastic ("dys" – altered; "plasia" – growth) or precancerous tissue as well as cancerous tissues. Thus they have been used for removing both malignant (cancerous) and benign (non-cancerous) lesions in some cases.
As you now see, laser dentistry is an important tool we use at our office to provide our patients with optimal dental care and treatments. And if you want to learn more about laser dentistry, read the article "Lasers Shine A Light On Dentistry." Or if you want to schedule an appointment to see if laser dentistry is right for you, contact us today.